Contacting Wendell Fire
Emergency Contact
To report a fire,
dial 911.
Non-Emergency Contact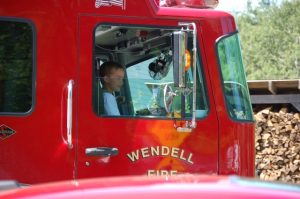 Open Burning Permits can be obtained by visiting
www.fcburnpermits.com
and clicking on Wendell or for those without internet access by calling 413-625-8200 (Shelburne Control Dispatch). Calling the Fire Station and leaving a message will not mean someone has properly taken out a permit. Open Burning season runs from January 15th to May 1st.
Mission Statement
The Wendell Fire Department is committed to protecting the people and property within our community. We will be responsive to the needs of our citizens by providing rapid, professional emergency services essential to their health, safety and wellbeing.